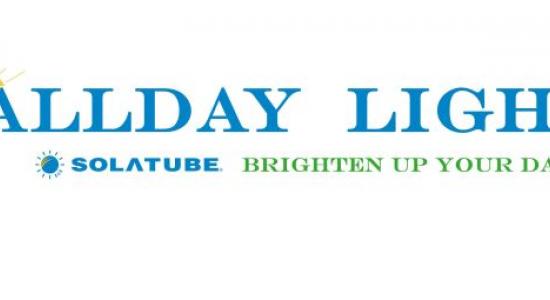 Allday Light
Allday Light is Ventura County's Premier Solatube Dealer.
Owned and operated by August Hagman and Matt Roxbury.
With years of experience in installing Tubular Daylight Devices we are excited to now service the Ventura County area. Allday Light Solatube strives to be a customer and community friendly company offering necessary products and services. We aspire to be honest and fair to both, our customers and our employees. Our goal is to perform each Solatubes installation with the pride and attention we would if we were performing the work on our own home. We sell products which we believe to be of the highest quality available on the market. We all strive to provide an unsurpassed level of service.
"Brightening our lives one Solatube at a time"
Allday Light Upcoming Events
We like to get out and about from time to time. Find out where we'll be demonstrating Solatube products or attending trade shows below. We hope to see you there!
Testimonials
Find out what it's really like to own a Solatube daylighting or attic ventilation system. Just read the customer comments below. Then, if you're ready to learn more, contact us to schedule a free in-home consultation. There's absolutely no obligation, and our professional Certified Installation Consultants arrive when it's convenient for you.

Jackie S. Santa Clarita, Ca 7/15/2014
"Great team and great service. Very professional and on time.
I recently had a solar fan installed and it has already helped my AC bill.
Thanks again!"

Rob L. Thousand Oaks, Ca 7/14/2014
"I just had a 14" solatube installed in a previously dark hallway in my home. Actually, I wanted two 10" solatubes installed, but since the builders put a forced air unit in the attic directly over the installation location, that wasn't possible. The installation team and I discussed several options and they were very patient with me and equally professional. Once we decided which direction to go, they were off and running. The installation was completed in about 2 hours. They cleaned up everything they touched and Sam even fixed a couple of previously cracked roof tiles.
Everyone was very professional from start to finish and the hallway has so much natural light now, its wonderful.
I just received the warranty paperwork and feel strongly they will stand behind their product should it become necessary, which I highly doubt.
I would recommend Matt and his team to anyone interested in the product."

Rachel A. Simi Valley, Ca 6/23/2014
"The team at Allday is fantastic! I emailed them on a Friday night and Saturday morning someone called me to answer my questions and schedule an installation. The install team were polite, helpful in recommending the correct product for my various locations, clean and in and out in a flash. I love my new solatubes so much I called them back a second time to install more! I refer this company 100%!"